Michael Kolster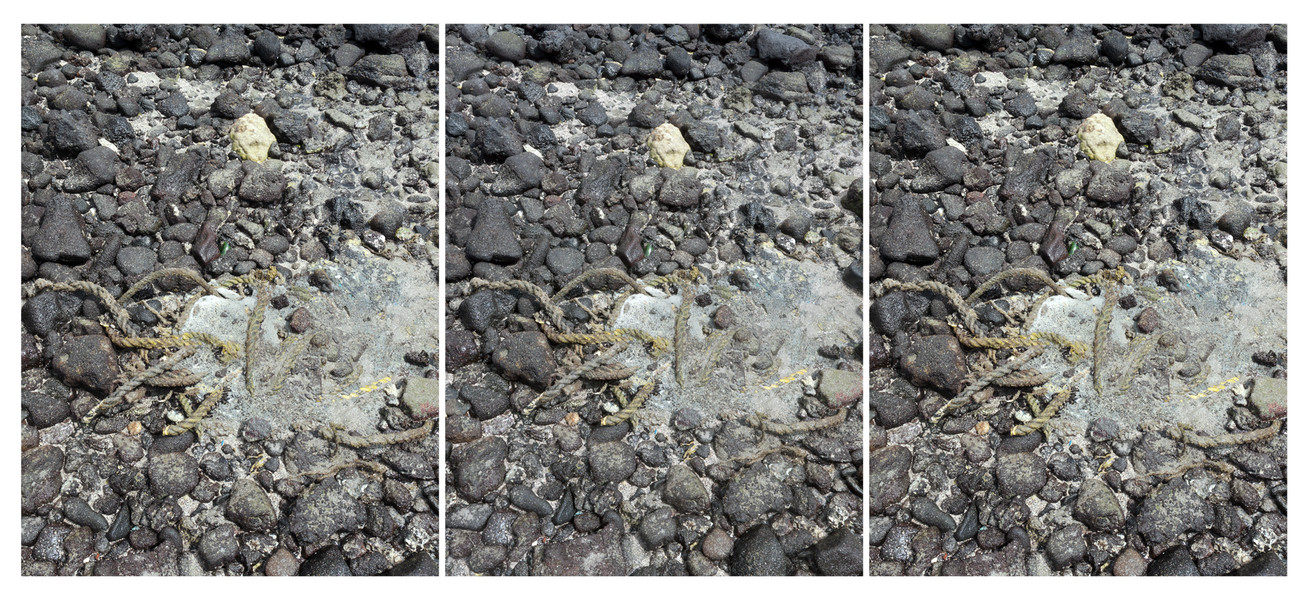 plastiglomerate 1 (yellow rope), Kamilo Beach
2016
archival pigment print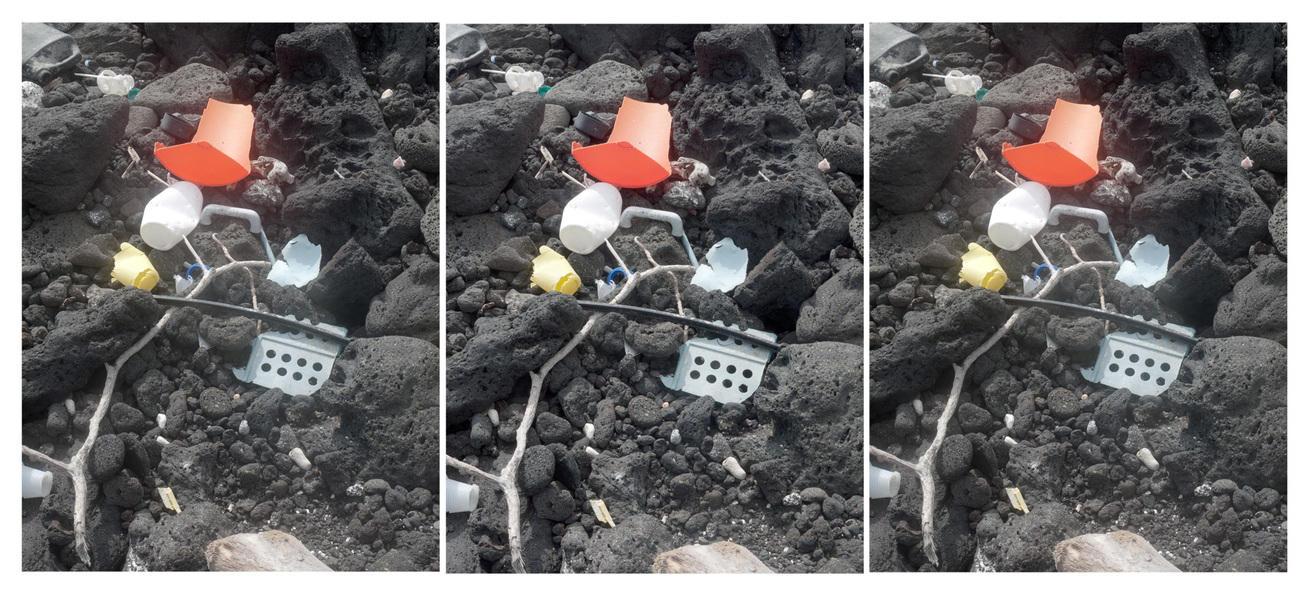 flotsam 5, south of Kamilo Beach
2016
archival pigment print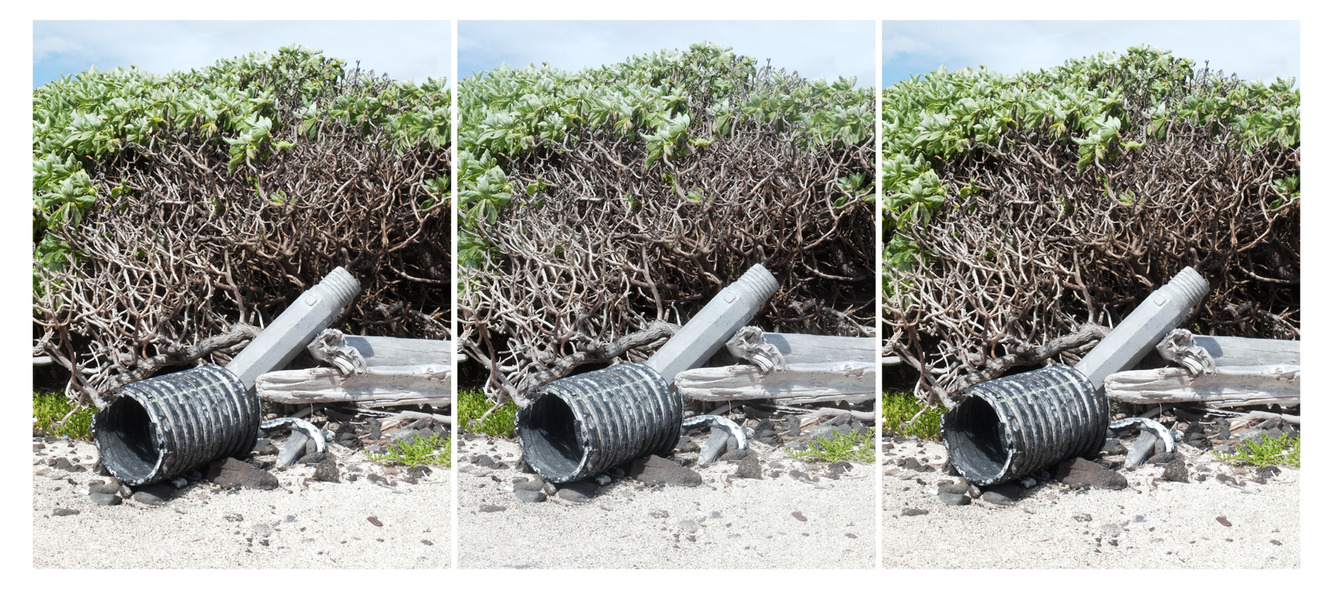 flotsam 2 (black pipe grey tube bushes), Kamilo Beach
2016
archival pigment print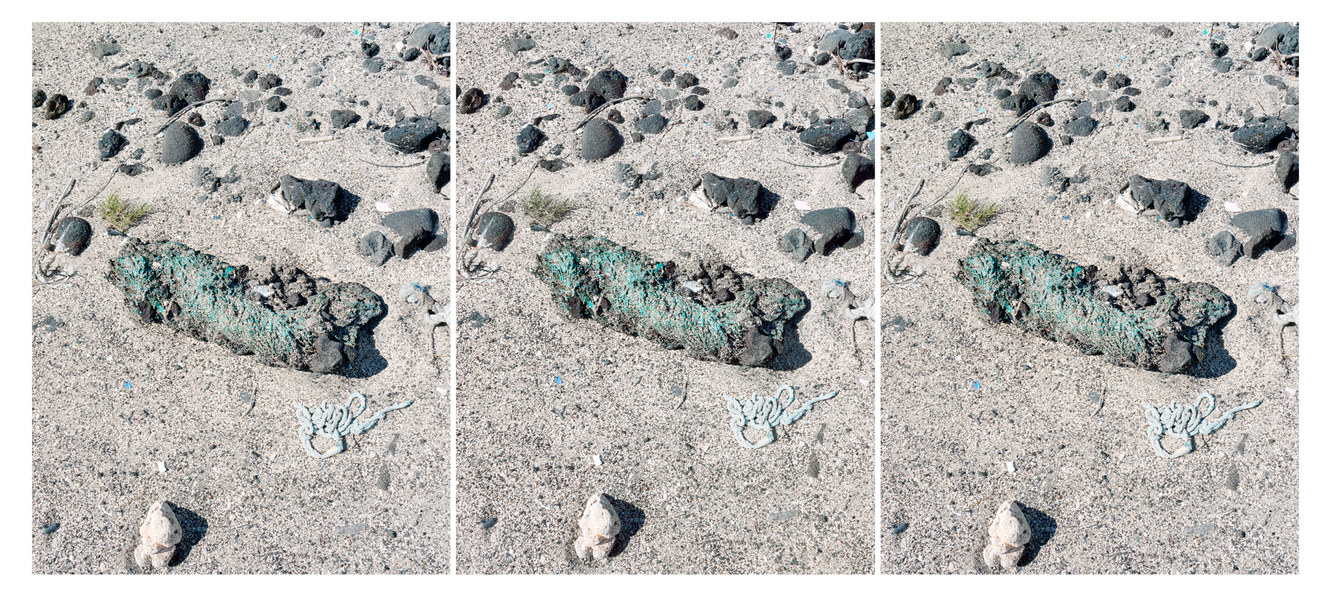 plastiglomerate 2 (teal mesh), Kamilo Beach
2016
archival pigment print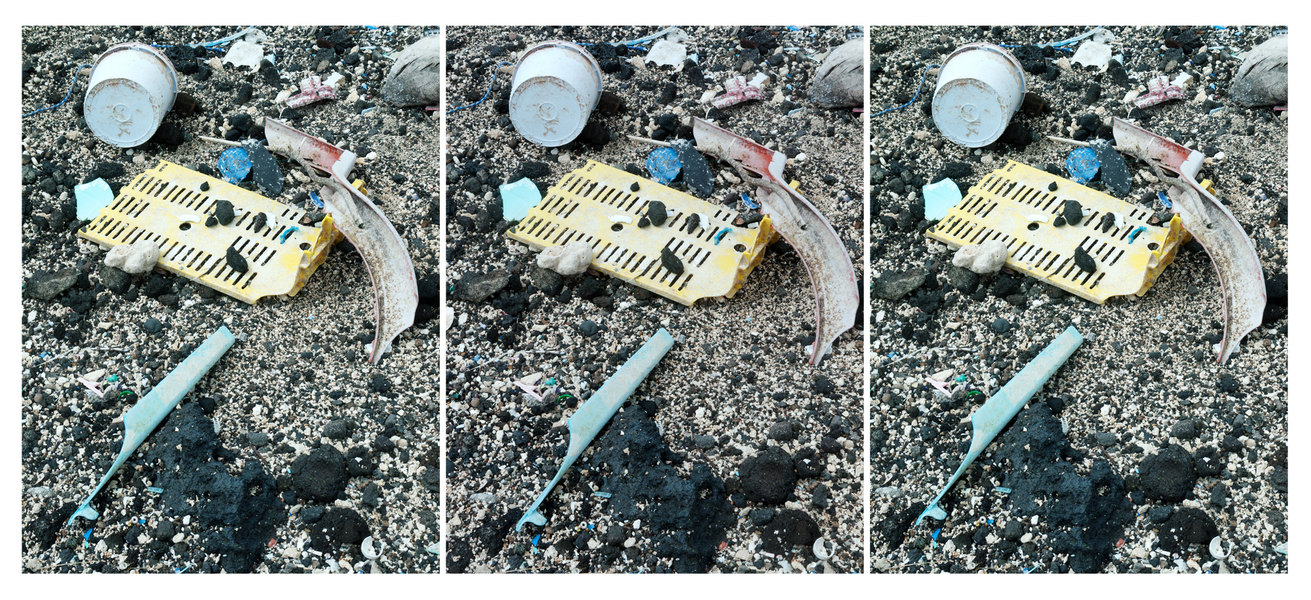 flotsam 3 (yellow crate), Kamilo Beach
2016
archival pigment print
plastiglomerate 3 (white melt), Kamilo Beach
2016
archival pigment print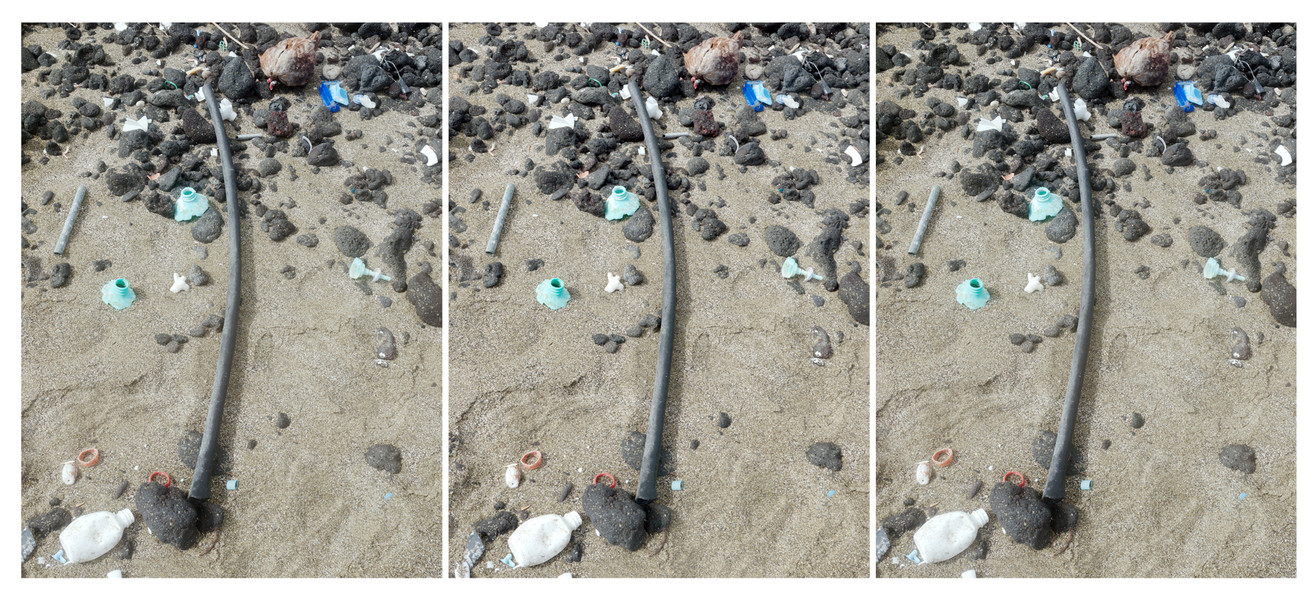 flotsam 4, south of Kamilo
2016
archival pigment print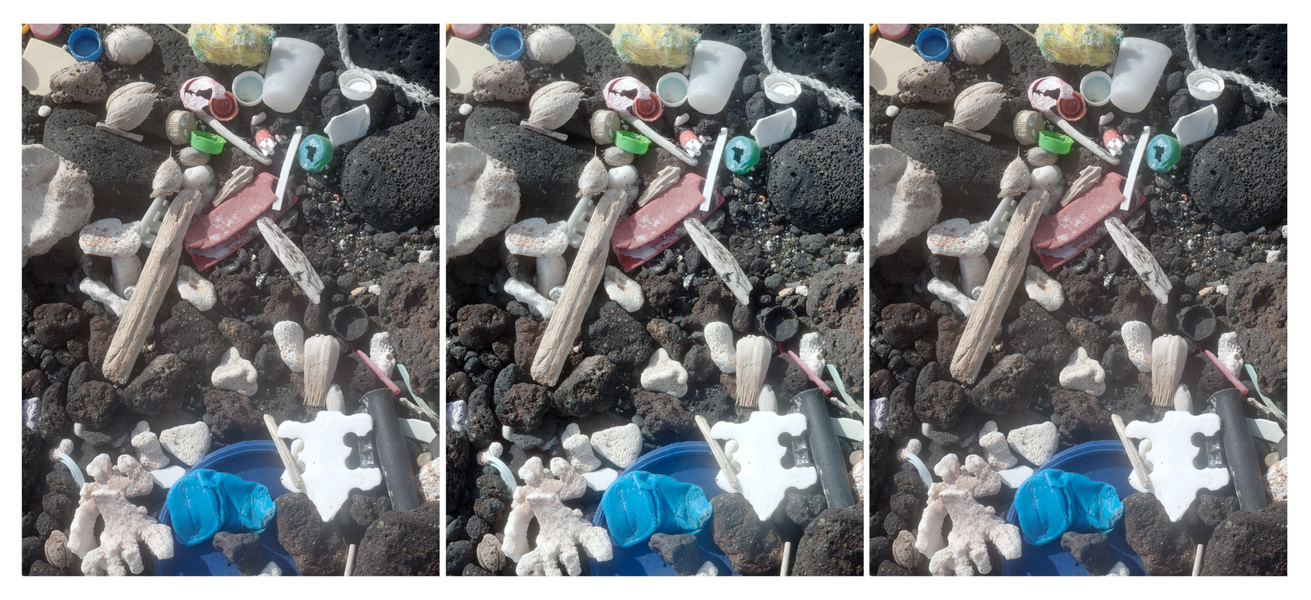 flotsam 5, south of Kamilo
2016
archival pigment print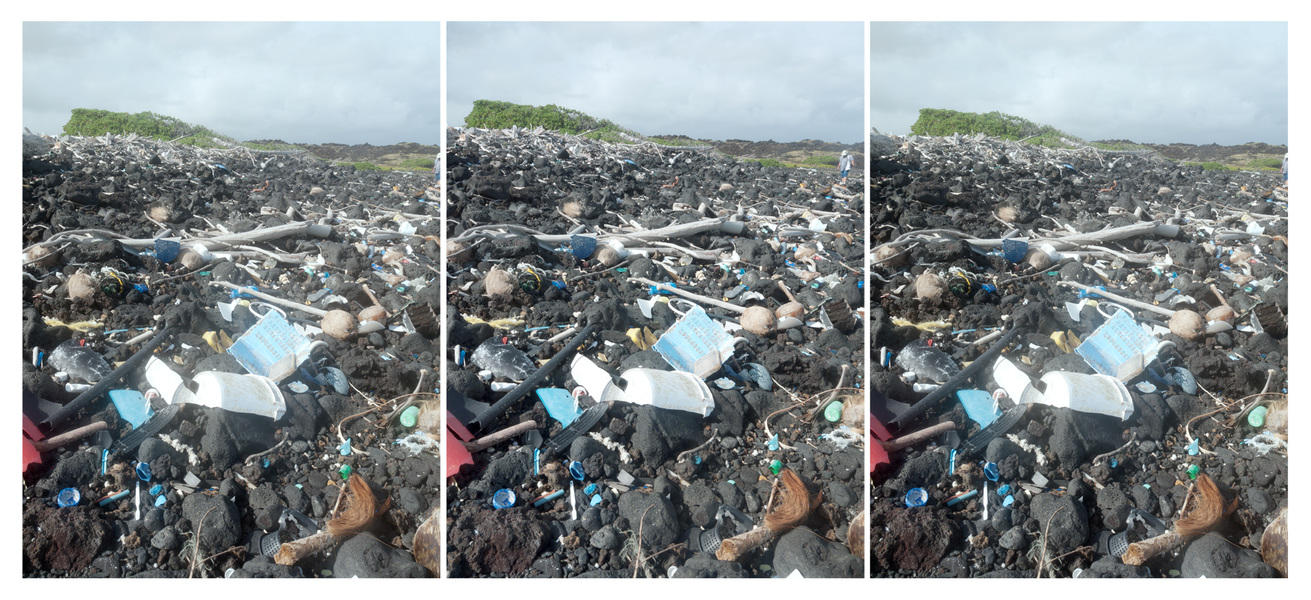 beach, south of Kamilo
2016
archival pigment print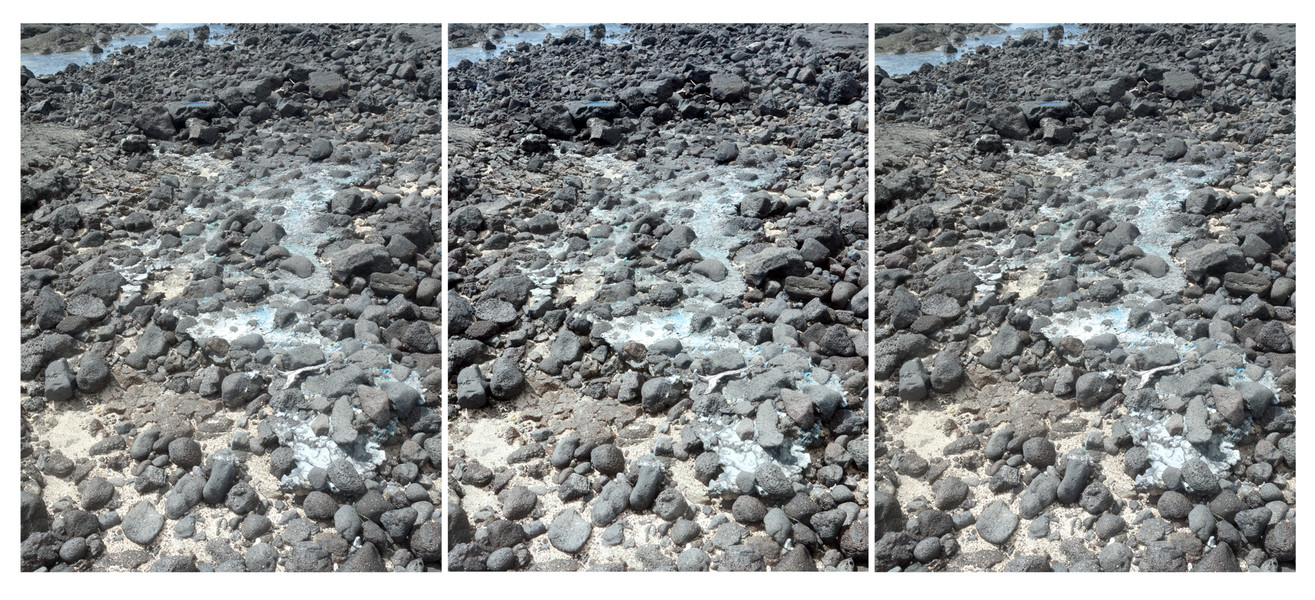 plastiglomerate 4 (green melt), Kamilo Beach
2016
archival pigment print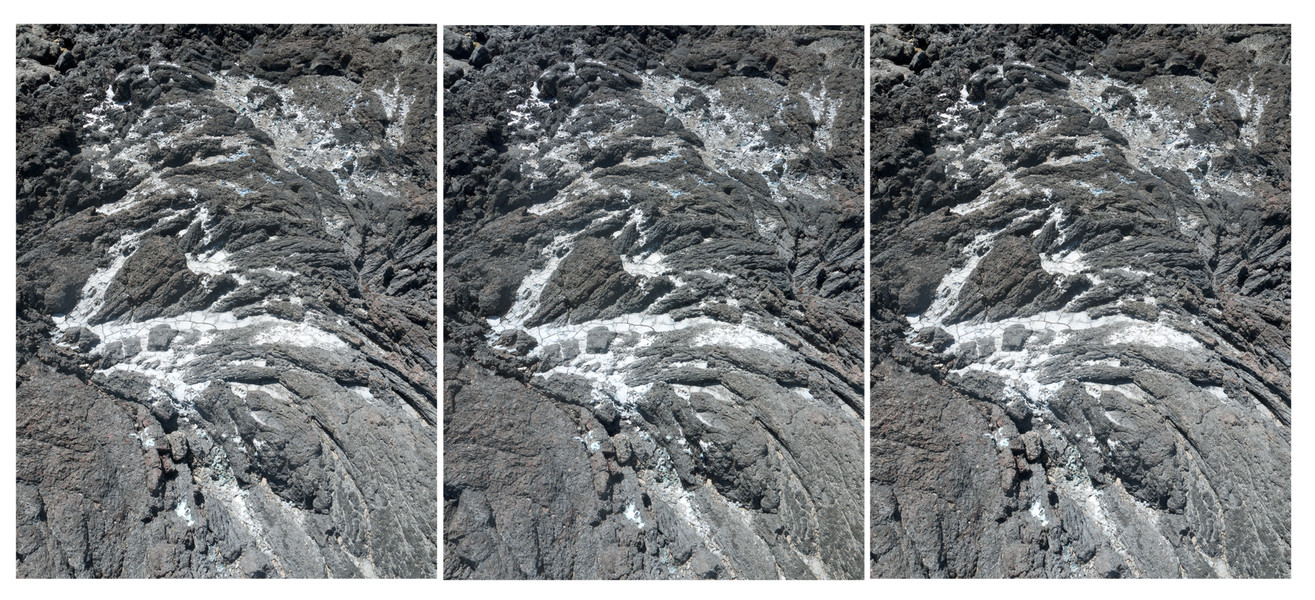 plastiglomerate 5 (white melt), Kamilo Beach
2016
archival pigment print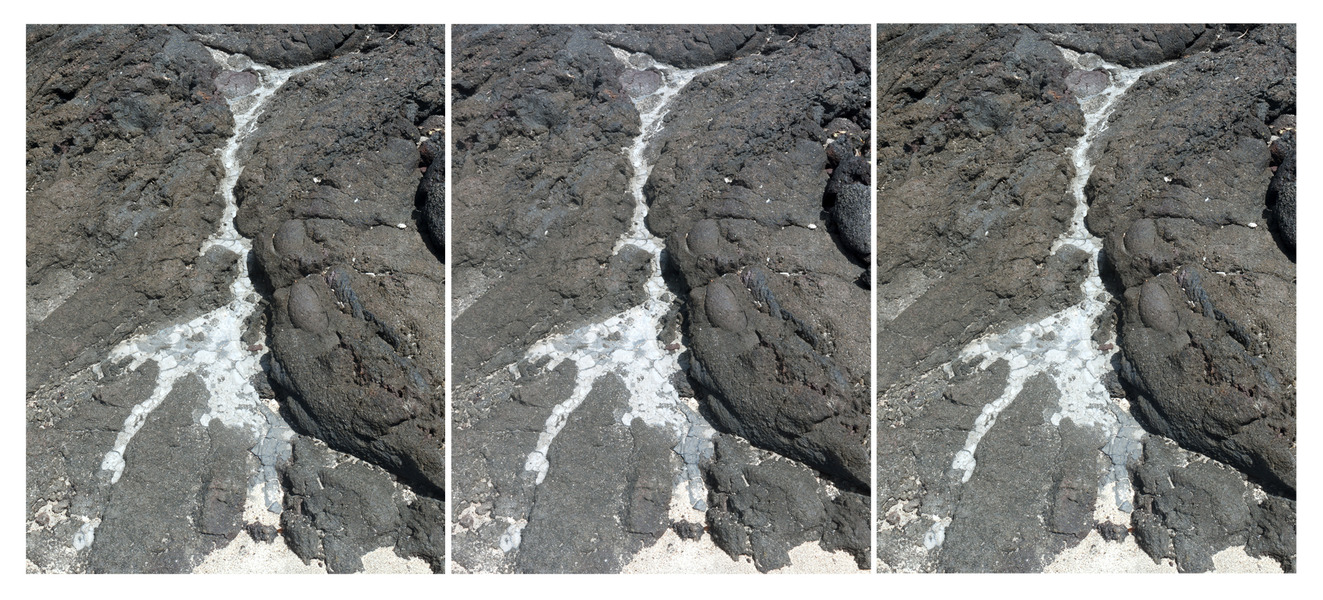 plastiglomerate 6 (white melt), Kamilo Beach
2016
archival pigment print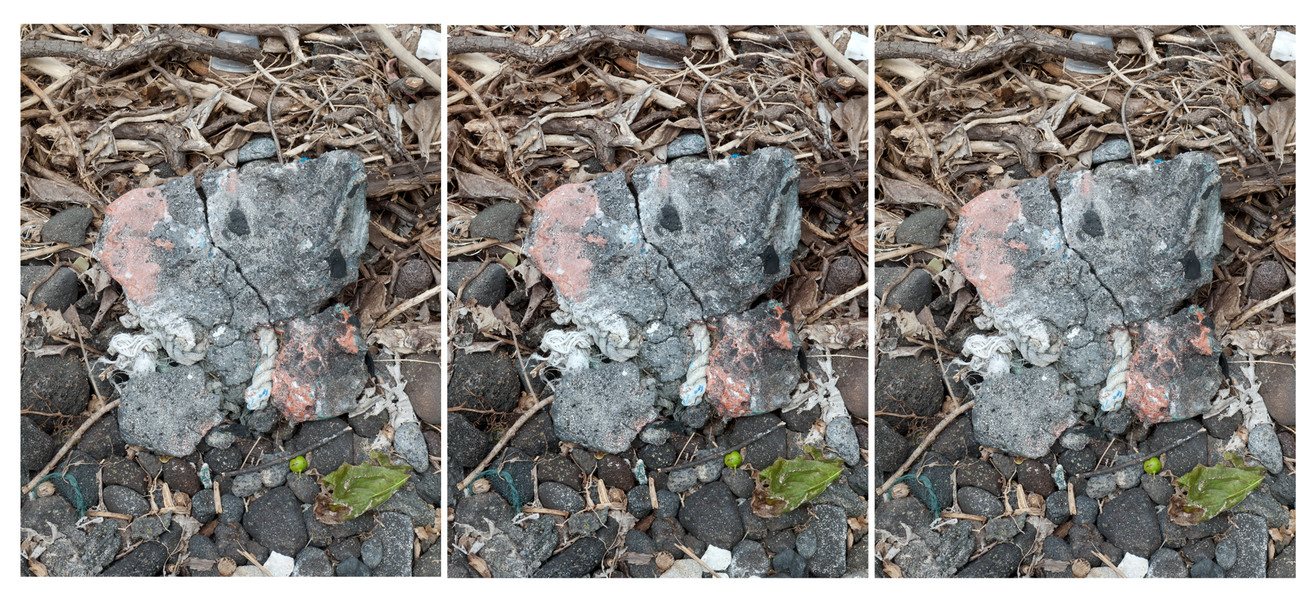 plastiglomerate 7, Kamilo Beach
2016
archival pigment print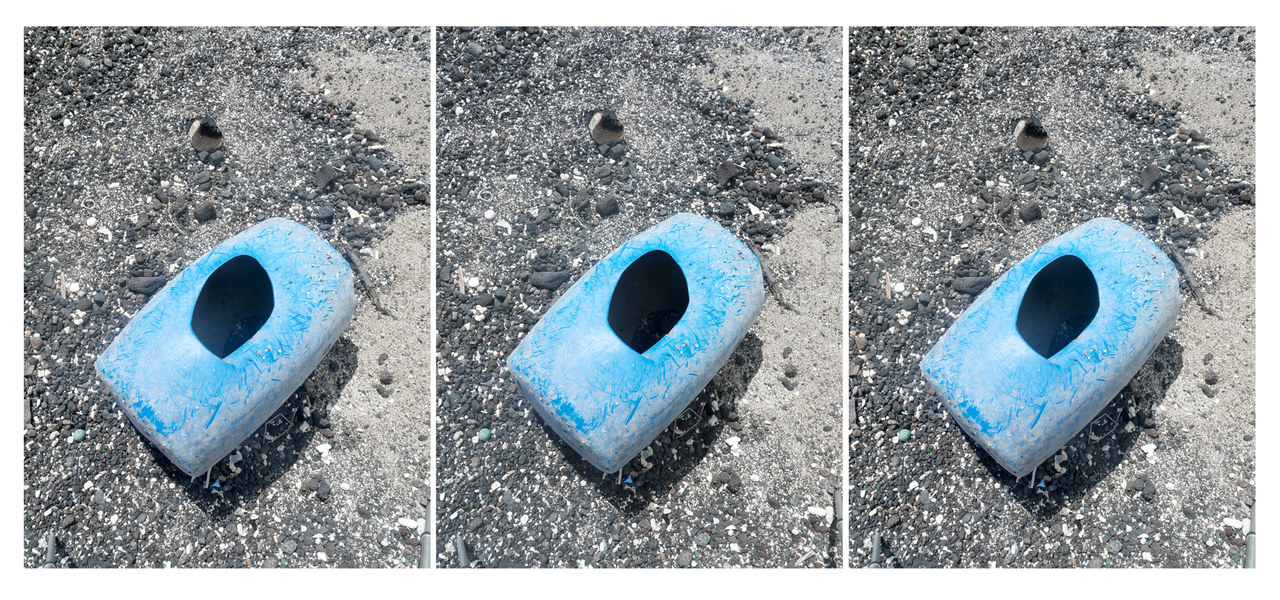 flotsam 6 (blue buoy), Kamilo Beach
2016
archival pigment print
---
With the help of a wonderful person who lives in the town of Volcano on the Big Island and who has years of experience of beachcombing and trash removal, I managed to pilot a Jeep over some rough territory to find myself on Kamilo Beach almost two years after I first read about it.
I photographed the plastiglomerates in situ with two cameras to provide stereoscopic images that can be viewed with a 3-D effect. These images are the ones with three vertical panels. The left and center images can be viewed using the "cross-eyed" method, which is explained
here
and is also needed to view stereo images elsewhere on this website. The center and right image can be viewed with a conventional (parallel) strereo viewer, as the center image is the left eye view and the right image is the right eye view.